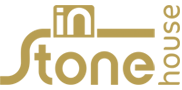 Soğanlı Valley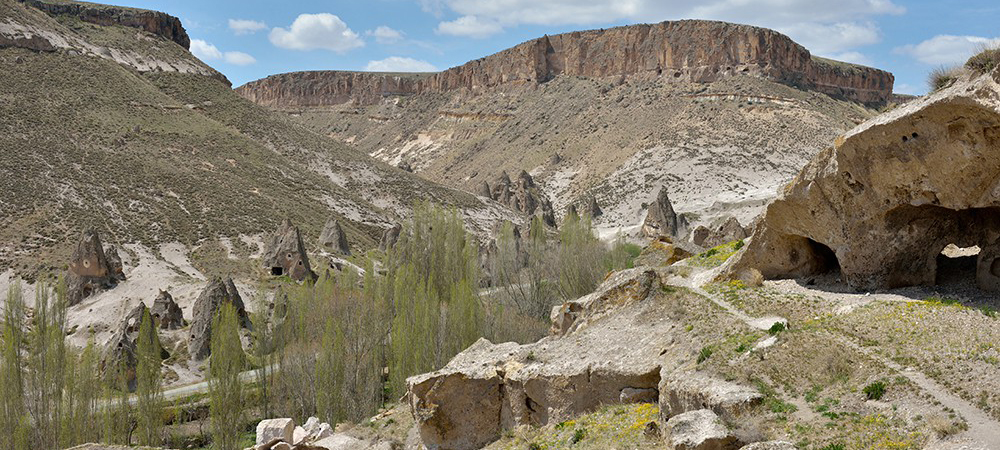 | | | |
| --- | --- | --- |
| | | |
Soganli Valley, located 70 km. of of Urgup, is the result of volcanic activity in the region. This deep valley with sheer walls is traversed by the river of the same name. Cones of tufa (rock composed of lava, ash and mud) stand on each bank. Some cling to halfway up the sides and form a kind of barrier between the banks welcoming the bottom of the valley and the steep cliffs of the summit where no vegetation grows.

In the rocky cones, small holes covered with white lime are used to attract birds. This is why the region is called the Valley of the pigeon! Residents use the droppings of pigeons as a fertilizer.

Soganli Valley is famous for its rock churches decorated with frescoes of the IXth and XIth century. What will surprise you with respect to the churches of Open Air Museum is that some of the fairy chimneys were cut domed to mimic the traditional churches. Among the ten churches of the site, the church Karabas (or Black Head), the Dome Church and the Church of St. Barbara is the most remarkable.

Morning departure by minibus to the valley Soganli, On the way you will visit the monasterre Keslik of the Roman site of Sobesos before arriving in the valley. Around 11 arrival Valley Soganli visit churches and monasterre. Noon lunch on site. After déjeruner you have free time to visit walking doll. Afternoon return Cavusin during the trip we s'arrere LDANS Sinasos the village. Visit the church of the St. Helens on 17 Siegler. and the village. Rotourne Cavusin the end of the day.


The Excursions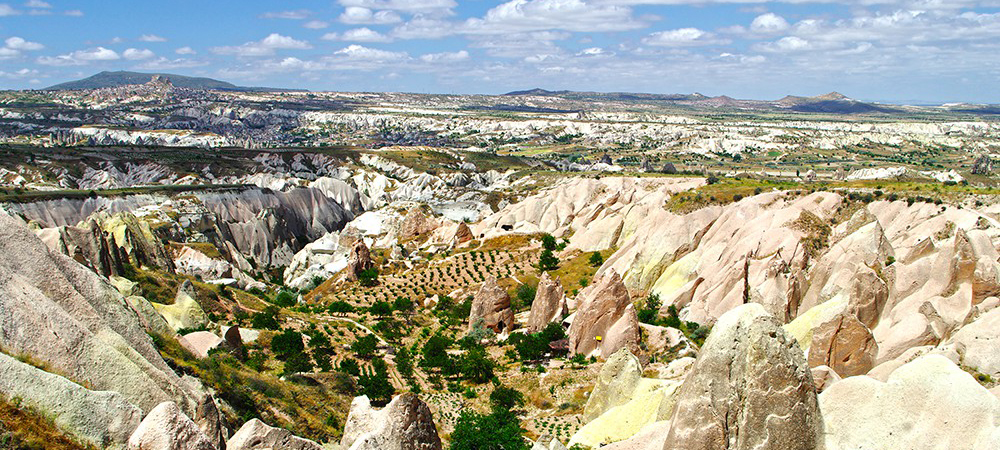 It is advisable to be accompanied by a guide for the first visit. Provide good shoes, but the walks are not difficult
Ihlara Valley & Underground Cities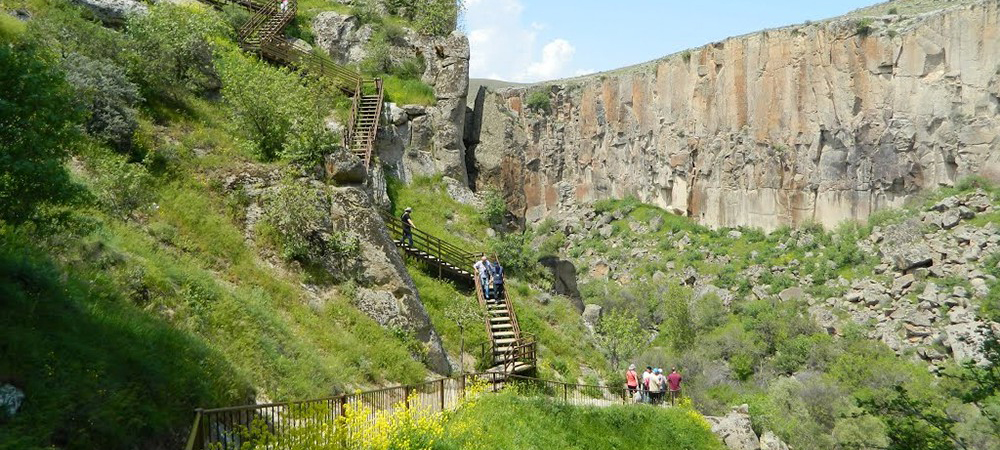 Pick up from hotel at 9:30 AM. The tour begins with a visit to Pigeon Valley which is large panorama valley co
Soğanlı Valley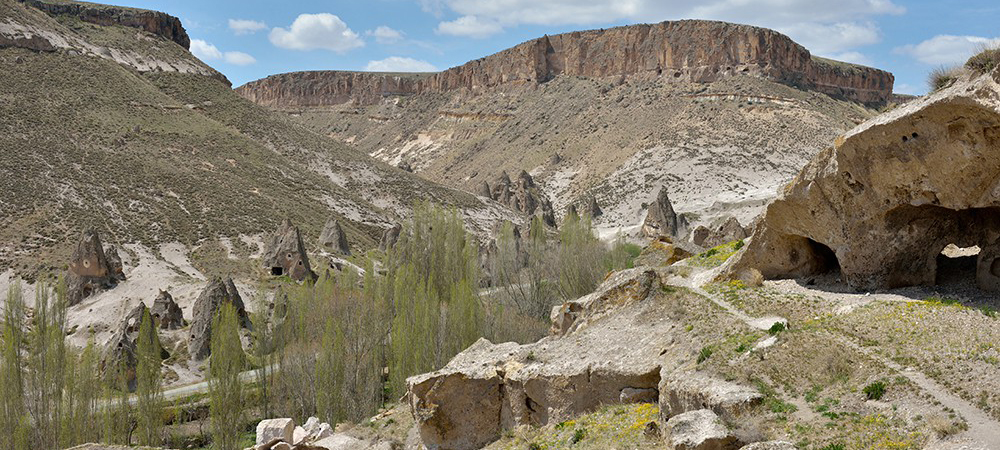 Soganli Valley, located 70 km. of of Urgup, is the result of volcanic activity in the region. This deep valley with s
Cappadocia Balloons Tours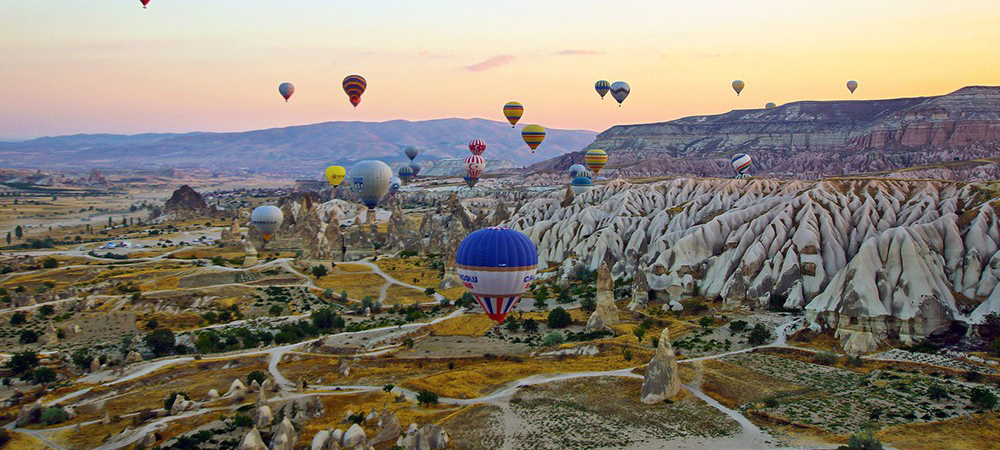 • Early in the morning, we pick you up at your accommodation place with our VIP vehicles to drive you to the lau
Horse Riding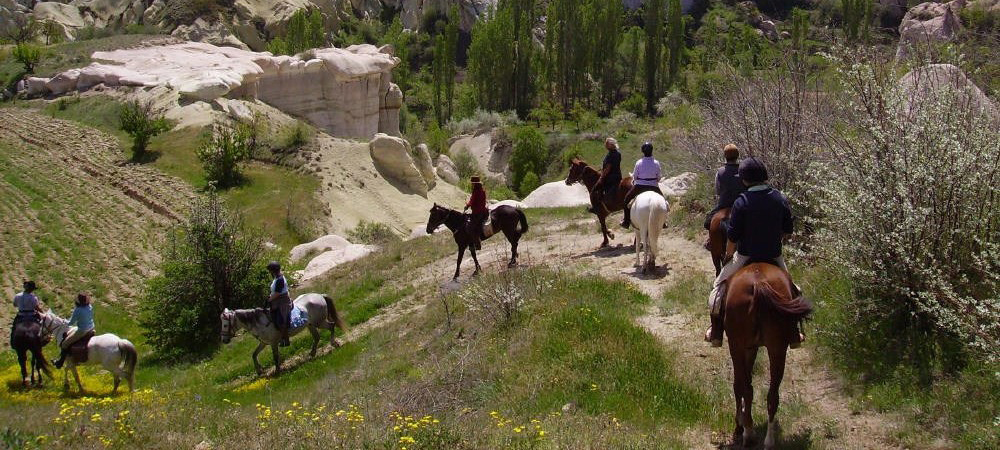 Riding enthusiasts will enjoy riding in the valleys. Many rental companies will offer rides at reasonable prices. Inf
The hike, White valley and pigoens valley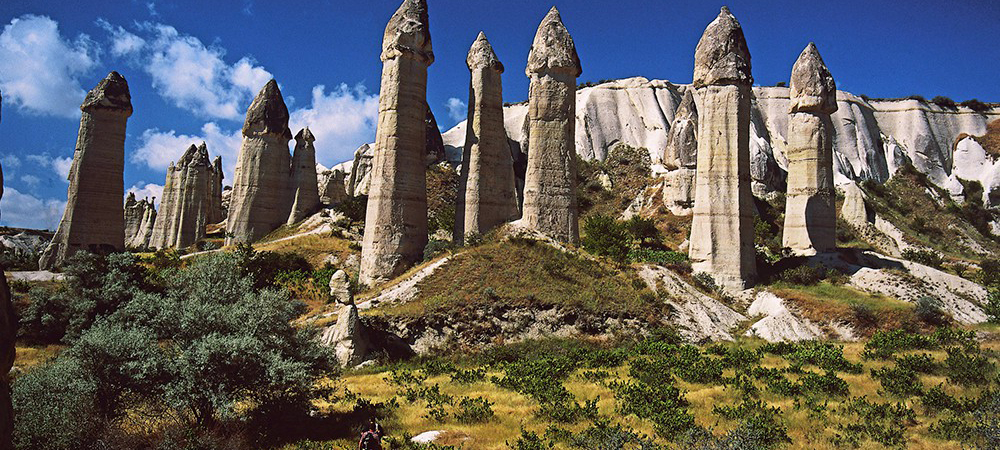 In the morning we transfer to a small valley served until white. Our hike takes about 2 hours. until the village of U
The hike, Fairy chimneys valley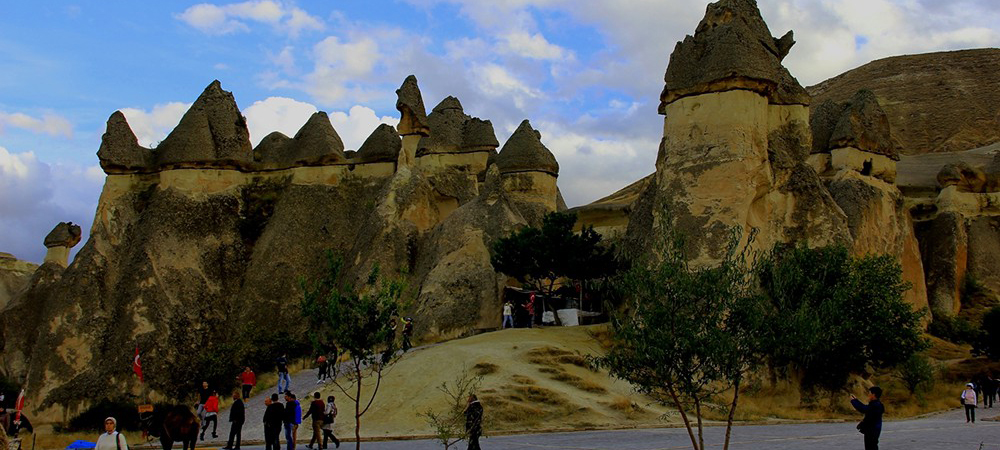 Morning departure by the old village of Cavusin, visits the church of St. John Siegle and 5 Bapthist it. Ausi troglyo