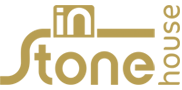 Ihlara Valley & Underground Cities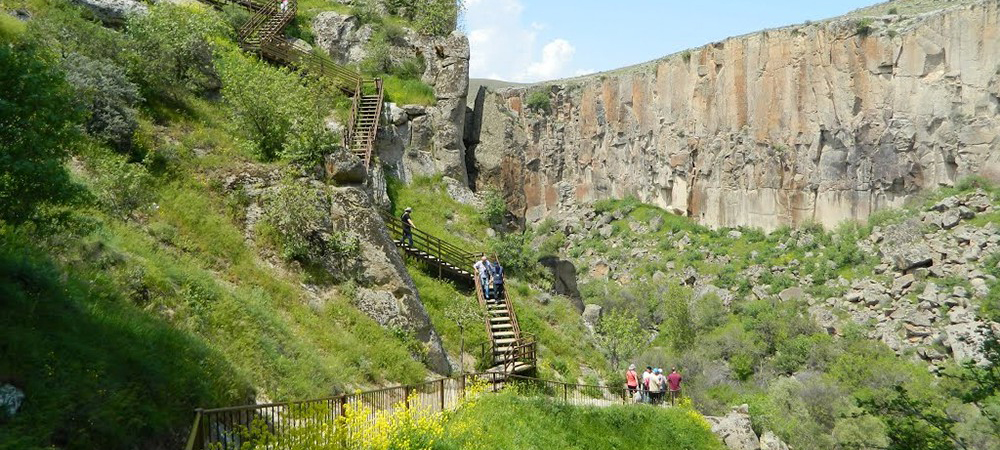 Pick up from hotel at 9:30 AM.
The tour begins with a visit to Pigeon Valley which is large panorama valley continuing to Uchisar.Still pigeons live in the holes of caves. And then visit the Underground City of Derinkuyu, the largest and the deepest Underground City in Cappadocia. We go down untill 8 levels.
Then to the Ihlara Valley which is the largest, deepest and the longest canyon in Cappadocia. The valley is like a paradise with its beautiful nature and rocks.Some animals like sheep which belong to local people can be observed. We hike about 3km beside the river in Ihlara Valley. After hiking Lunch in Belisirma. And continue to Selime for taking pictures by the pinnacles where some of the filming of "Star wars" was located. Then drive back to hotel.


The Excursions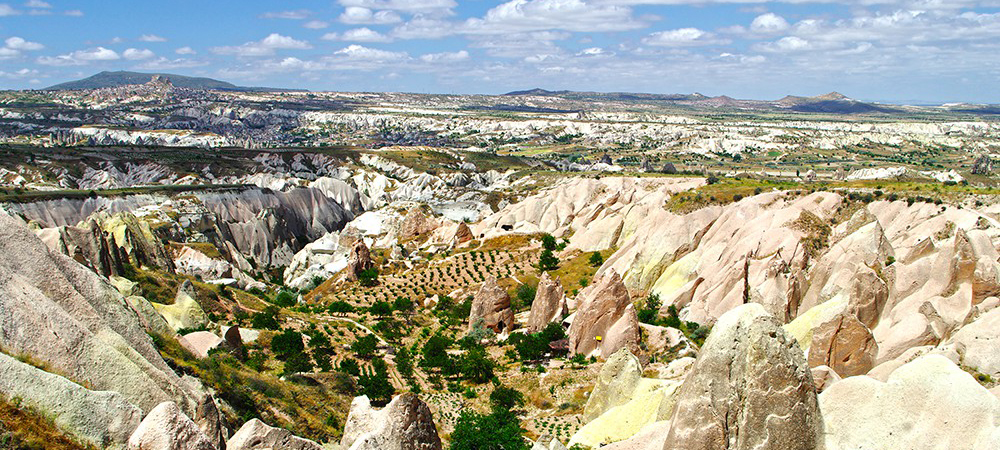 It is advisable to be accompanied by a guide for the first visit. Provide good shoes, but the walks are not difficult
Ihlara Valley & Underground Cities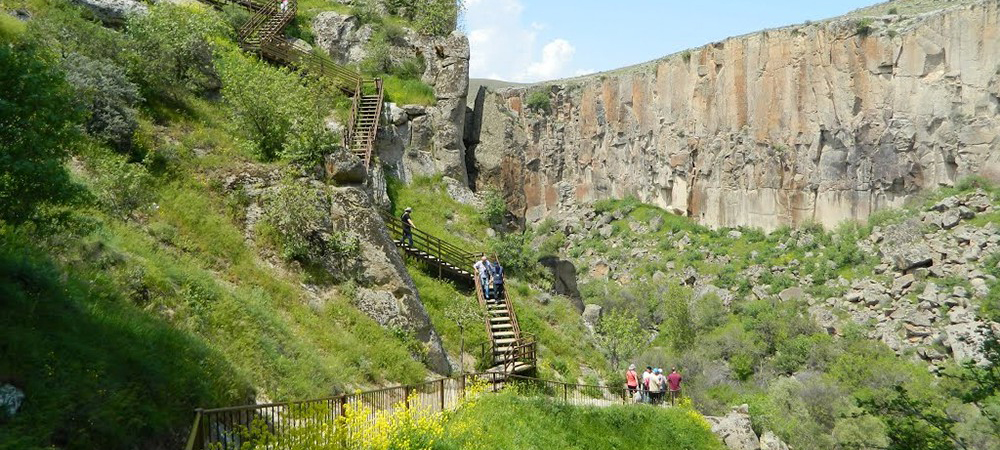 Pick up from hotel at 9:30 AM. The tour begins with a visit to Pigeon Valley which is large panorama valley co
Soğanlı Valley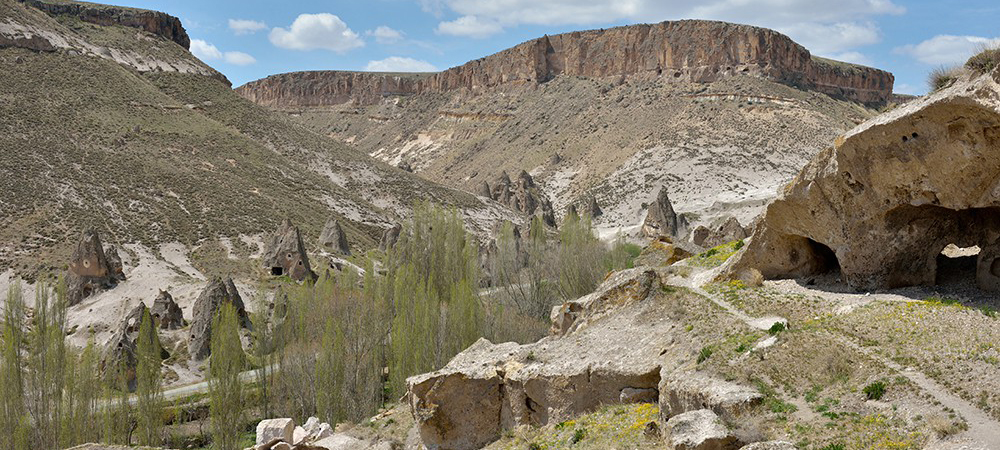 Soganli Valley, located 70 km. of of Urgup, is the result of volcanic activity in the region. This deep valley with s
Cappadocia Balloons Tours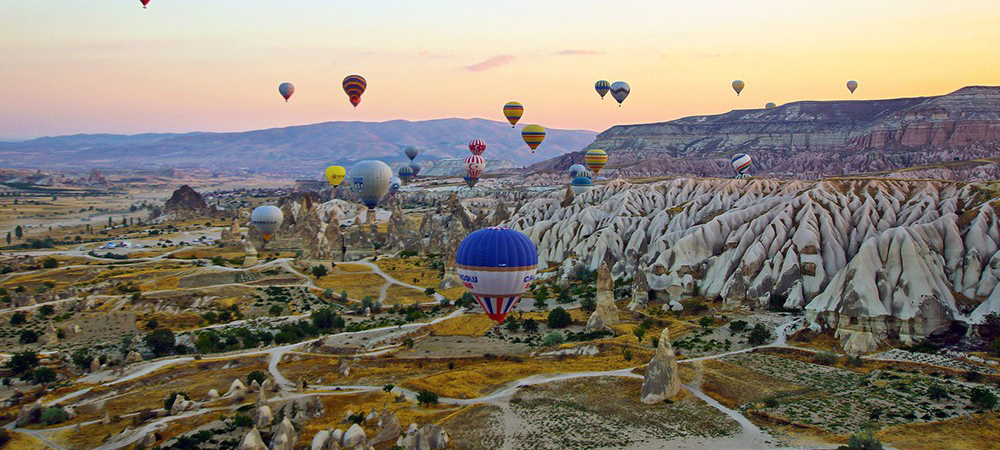 • Early in the morning, we pick you up at your accommodation place with our VIP vehicles to drive you to the lau
Horse Riding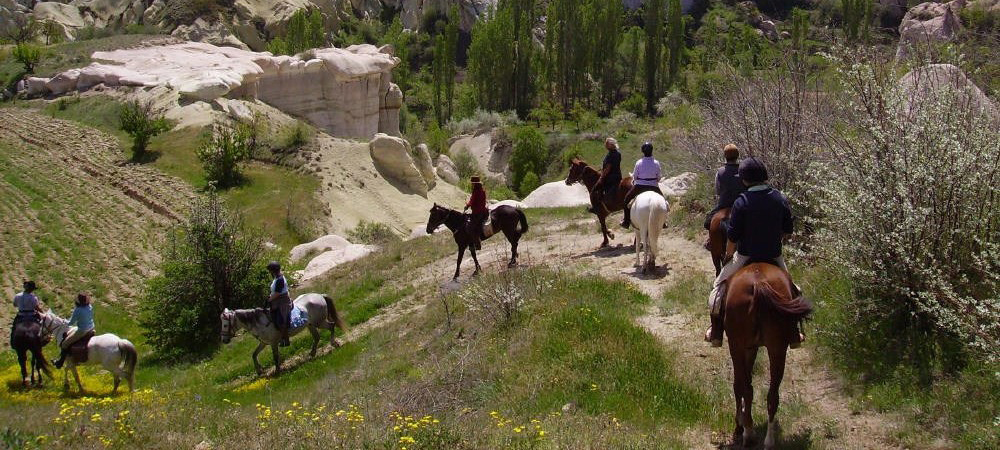 Riding enthusiasts will enjoy riding in the valleys. Many rental companies will offer rides at reasonable prices. Inf
The hike, White valley and pigoens valley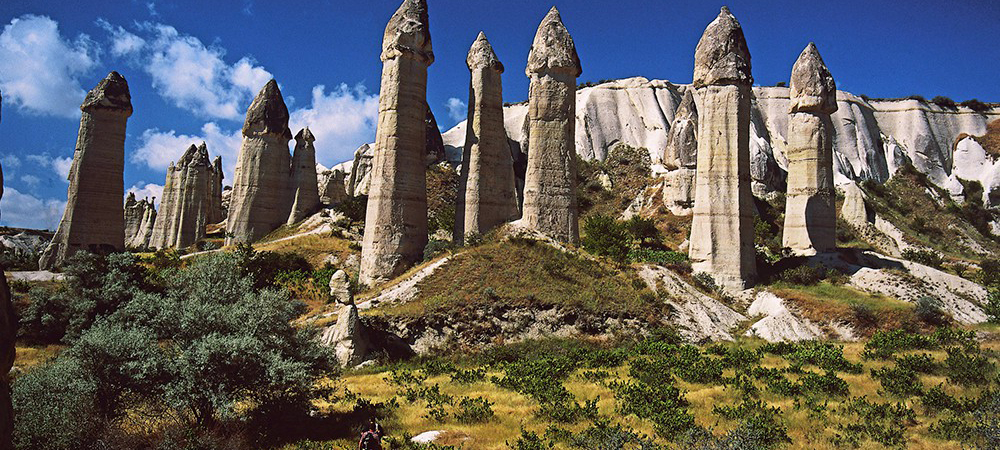 In the morning we transfer to a small valley served until white. Our hike takes about 2 hours. until the village of U
The hike, Fairy chimneys valley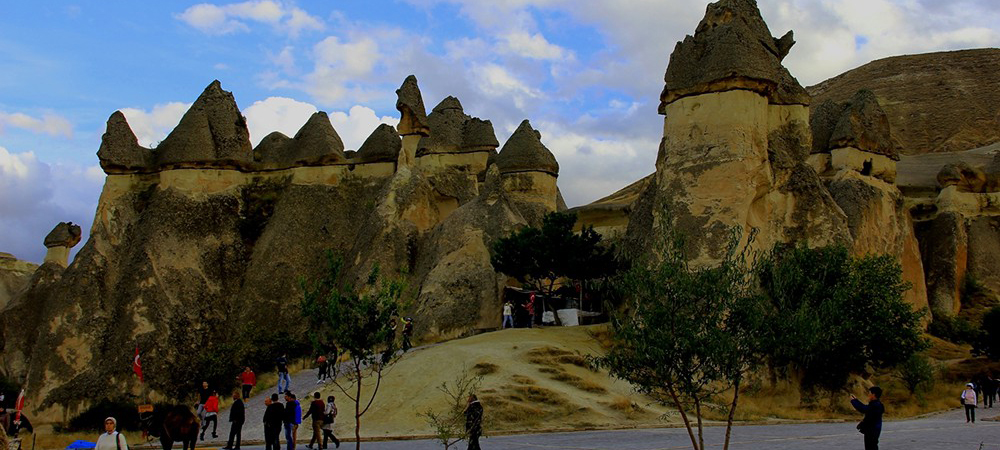 Morning departure by the old village of Cavusin, visits the church of St. John Siegle and 5 Bapthist it. Ausi troglyo